It's flexibility and long list of features enable it to be configured for high pressure, low pressure, or a combination of high and low pressure applications.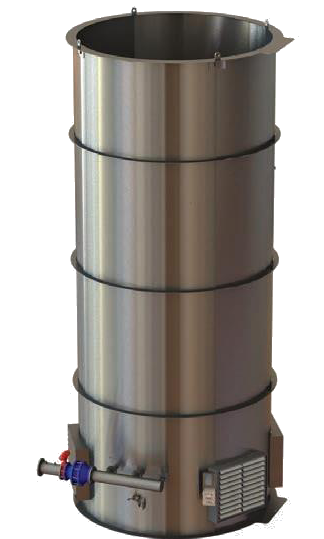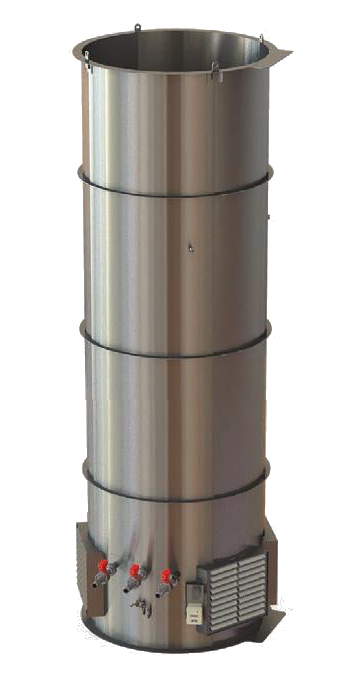 Have a difficult project? Let our experienced engineering staff custom design your next combustor project. Whether its a simple combustor with Inlet Air Arrestors, or a full custom electronics system, we are here to help make sure your application is a success!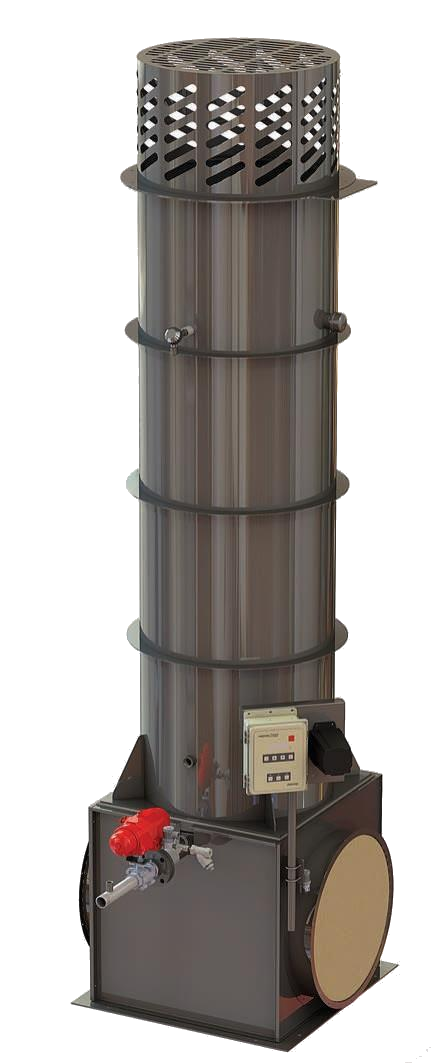 Can be manufactured from all stainless steel or carbon steel. Specialty designed multi head units for low pressure flows and special gases.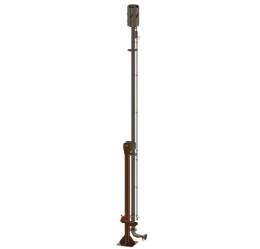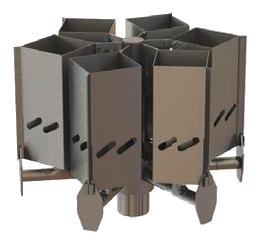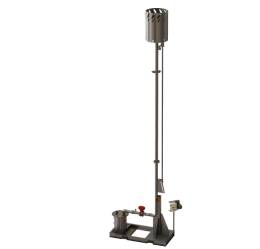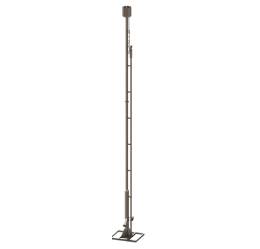 Biogas (Landfill, Wastewater, Etc.)
Thruster Technologies is experienced in designing and manufacturing custom Enclosed Flares and Thermal Oxidizers for a wide range of applications such as mine gas, landfill, digester, and other non-motor fuel vapors.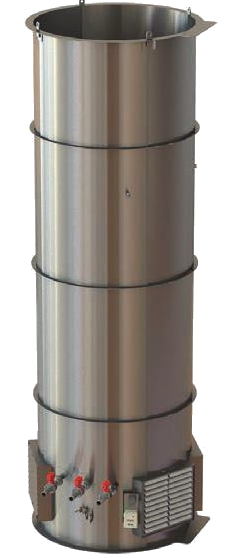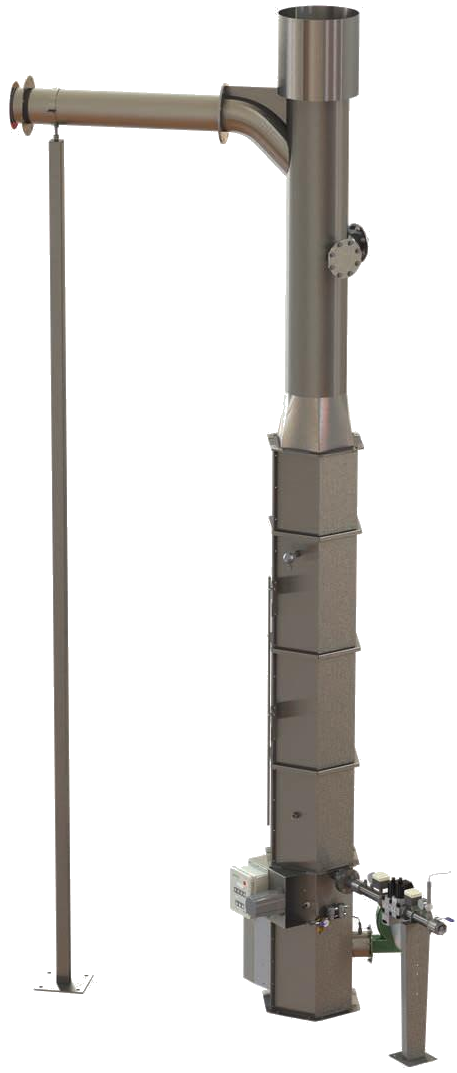 To reduce field installation time and cost Thruster Technologies offers an optional Skid Package. Take any one of our Combustors and combine it with any of our knock-out pots preassembled and mounted on a Stainless Steel skid.
Skid has built in forklift pockets for confident lifting and placing in the perfect location. This package is the right choice if your planning on moving equipment from one location to another.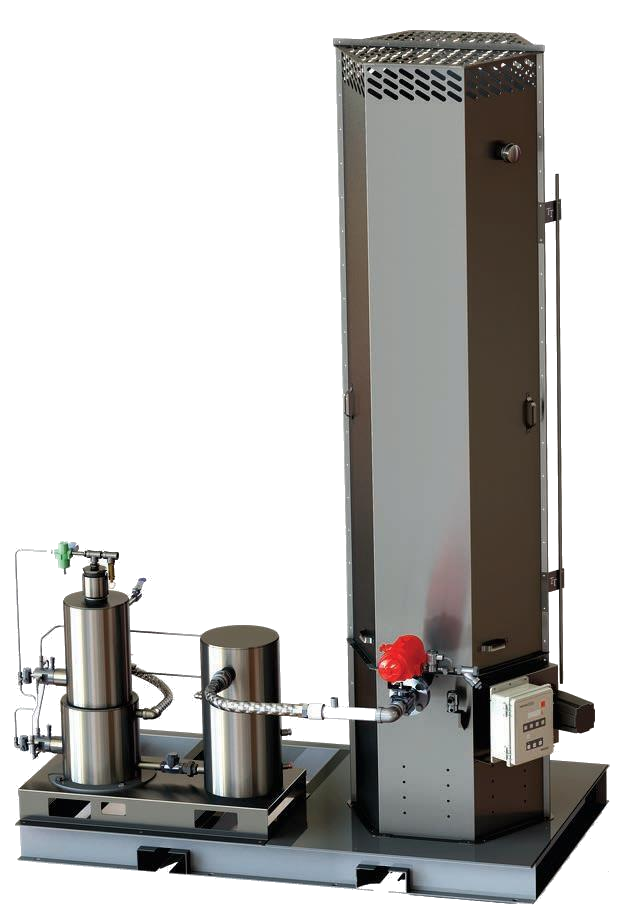 Shown: V1-20 with Auto High/Low Pressure KO Pot
It's top inlet/outlet enable it to be installed in any position along with it's adjustable legs make it an ideal solution for just about any situation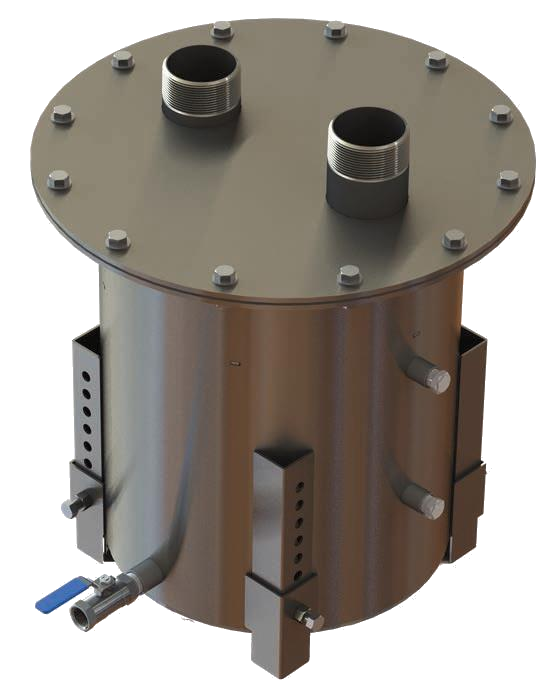 Automatic Scrubber/KO pots
At less than 200 lbs total, these scrubbers can be moved anywhere with no heavy equipment. liquid separation and evacuation is totally automatic. Maintenance Free Design, No electrical, no pumps to maintain, no mess.
Simply hookup the gas and drain connections and your in business!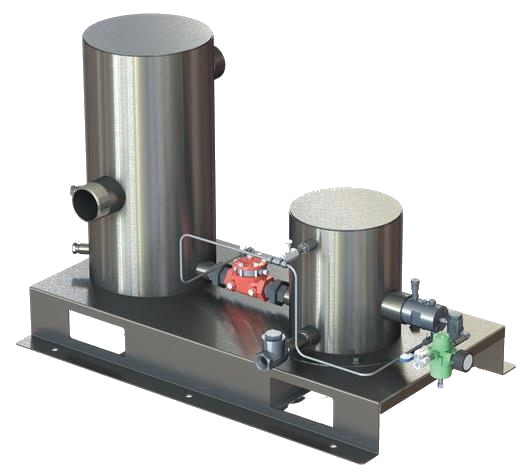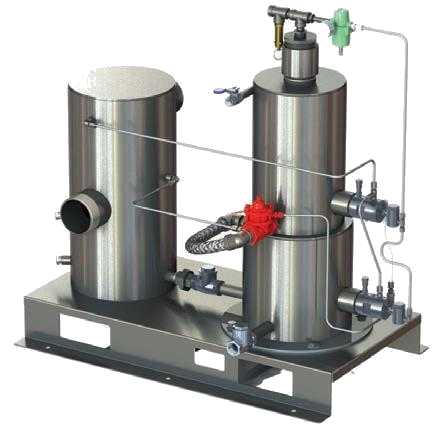 Auto High / Low Pressure KO Pot